EV Charging Station Installation In Marietta
EV charging station installation in Marietta is a must-have service for all sorts of Electric Vehicle owners. Although public EV charging stations are growing in number, most EV drivers want something more convenient. And why not? We can install an efficient charging system in a garage or carport for you. Take advantage of the opportunity to have your EV charger at home. Simply plug your electric car in the electrical outlet overnight and be ready to drive in the morning.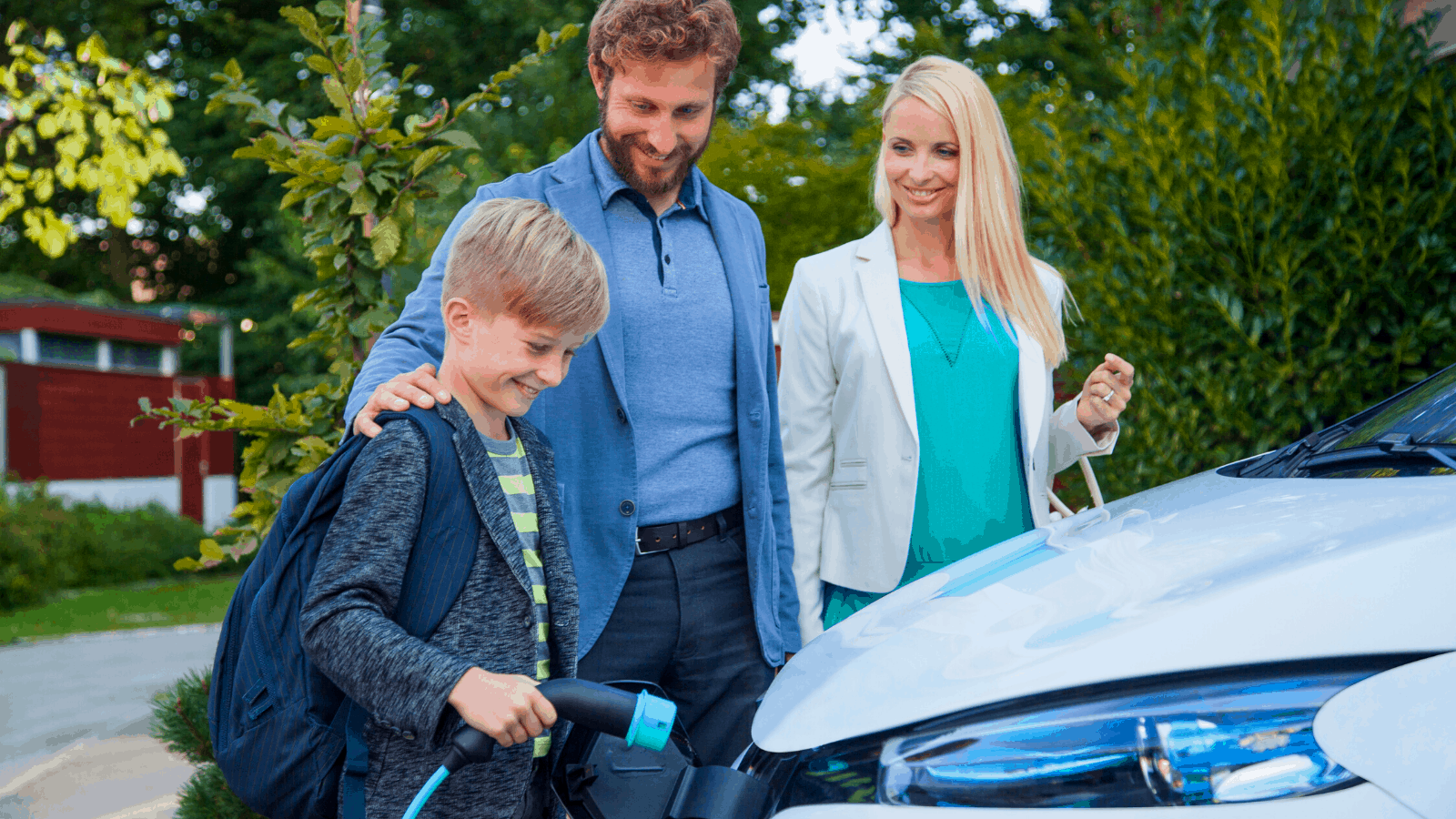 Plug-in Electric Vehicles or PEVs
Plug-in Hybrid Electric Vehicles or PHEVs have large batteries that plug into an electrical outlet to recharge. PHEVs can run on either gasoline or electricity. They have large batteries powering an electric motor plus a gas-powered engine. Battery Electric Vehicles with Range Extender (BEVxs) are similar but resort to gas engine use only after depleting the battery. Battery Electric Vehicles or BEVs run on electricity from a large battery. Like other batteries, plug it into an electrical outlet to charge.
Electric Vehicle Supply Equipment or EVSE
Perry Electrical Perry Electrical offers residential and commercial electric vehicle charging installation services in Marietta. As you can imagine, these charging system installations require advanced electrical work. Our professionals evaluate your current wiring to conclude whether upgrades or repairs will be necessary for the install. Perry Electrical ensures that your electrical system will function with the additional charger in place. EV charging system installation in Marietta is not a DIY electrical project. Leave this to professional electricians with the tools and know-how to take care of every detail effectively. PHEV or BEV owners can have charging systems installed at home at two different levels.
An AC Level 1 supplies 120 volts like a typical home electric outlet and charges a 2-5-mile range per hour. At this level, it takes about 8 hours, or overnight, to recharge an EV battery.
The AC Level 2 installation steps up to 240 volts. This dedicated circuit supplies a 10–20-mile range charge per hour. Available for residential home charging stations in Marietta and the same level as public charging stations. Perry Electrical installs 240-volt outlets in Marietta. These are the same type of outlets many clothes dryers require.
Electric Car Benefits for Homeowners Now
Get significant federal tax credit incentives on electric vehicles and home chargers.
Use Georgia HOV lanes with 1+ vehicle occupants.
Apply for the Peach Pass for free HOT lane access
Shorten drive times
Lower vehicle fuel costs
Reduce vehicle maintenance costs
Reduce greenhouse gas emissions
Decrease your carbon footprint
Energy-efficient, clean, quiet travel
Safe convienent EV charging at home
Home EV Charging Station Federal Tax Credit
Up to a $1,000 U.S. federal tax credit is yours. Just buy and install a ChargePoint Home Flex electric vehicle charging station by the end of 2021. Claim 30% of the total charging station equipment and installation cost on your federal tax return.
Federal Electric Vehicle Tax Credits
A federal tax credit is available on the purchase of a new qualified PEV. The minimum credit amount is $2,500. The credit may be up to $7,500, based on the traction battery capacity and the gross vehicle weight rating. This tax credit applies to vehicles acquired after December 31, 2009. Another credit is for 10%, up to $2,500, of the price of a new qualified two-wheeled plug-in electric drive vehicle. The credit extends through December 31, 2021.
Professional Electric Car Charging Station Installation in Marietta
If you need an EV charging system in Marietta or East Cobb, we can install it for you. We can also help you maintain your home charging station, no matter who installed it. Perry Electrical will be happy to provide a tailor-made charging solution. To schedule an appointment, please reach out online or call us at 678.247.5488.